We are determined to help make the web a better place. We enhance existing websites so they are able to meet their full potential. We focus on helping small businesses increase conversions by optimizing their website.
Your website has the potential of satisfying all users, the question is how? Let us help you by identifying where your website is leaking money and fixing those areas.
We strive to be professional, easy to communicate with, and timely with our projects. You can rest assured knowing your website is in great hands.
WordPress Development and Maintenance 75
Mobile Application Development 85
Joseph specializes in web and mobile development. He has extensive experience implementing and maintaining websites using ASP.net, PHP, WordPress, and Bootstrap and mobile applications using jQuery mobile and Java for Android.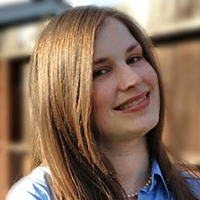 Jennifer has been a digital marketing specialist since 2008. During those years she has focused on Pay Per Click Advertising, Search Engine Optimization, and Conversion Rate Optimization.